IUSE - Istituto Universitario di Studi Europei
---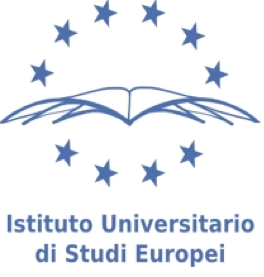 Founded in 1952 by several of Turin's leading institutions, the University Institute of European Studies was assigned the central mandate of fostering international relations, and European integration in particular, through a wide range of activities.
The Institute organizes post-graduate and ad hoc courses, conducts research projects and publishes texts and information bulletins.
Its information service is linked to the databases and documentation centres of a number of international organizations and it also has an international library.
The Institute has a higher profile in scientific research and post-graduate education in the fields of European integration and international relations through the training of international experts and officials and the promotion of joint activities with European and international organizations.
The backbone of the Institute's educational programmes (which have now been attended by more than 2,000 students) is formed by the more than one thousand individuals from more than 30 countries who have delivered lectures and who are chosen from among university faculty members, experts of public and private institutions and officials of a range of international organizations.
The Institute encourages a multidisciplinary approach in its conferences, seminars and lectures on EU subjects in order to further the exchange of opinions and experiences among representatives of the academic, industrial and social communities.
The Institute's greatest asset is its library of international law and economics, currently comprising more than 30,000 texts, documents and serial publications on international topics, an invaluable source of information on European issues. The Institute is a recognised European Documentation Centre and as such is regularly supplied with the official publications of the EU institutions including the entire collection of the EU Official Journal and the European Court of Justice Judgments.
Most of the publications produced by the Council of Europe and GATT-WTO are available, along with the complete OECD collection. The Documentation Centre is linked to the European Commission's databases so that users have prompt access to EC data.
Website: www.iuse.it