Industrial design
---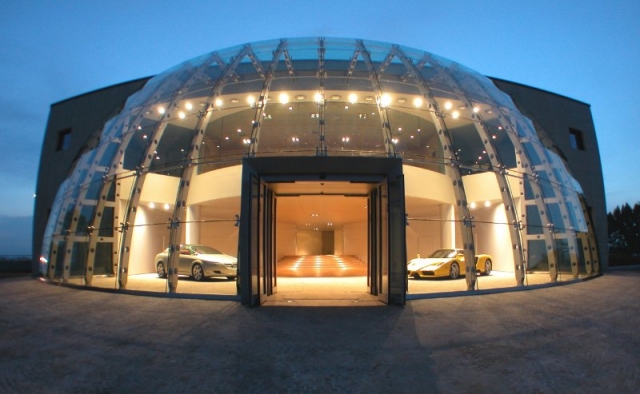 Design is one of the most renowned aspects of Made in Italy as well as being a highlight of various sectors of industrial and craft expertise to be found in Turin and Piemonte.
In this part of Italy, design has always been a focus for experimental development in different fields.
The capacity to conceive new forms, that are not ends in themselves but which become part of everyday life, is entrenched in the manufacturing and cultural fabric of the region.
Here in Piemonte, clever ideas have become everyday objects: armchairs, pens and coffee machines, to name just a few.
The logo "Designed in Turin and Piemonte" not only applies to famous car design, therefore, but also encompasses numerous sectors in which the region can claim to have a historic vocation, as is borne out by the presence of world famous brands.
We are talking about an Italian concept, or more precisely a Piedmontese one: it adds value to non-Italian production, but also integrates and enhances the "Made in Italy" logo because these products were designed in Italy, and specifically in Piemonte.
The high concentration of businesses in this sector has made Turin unique worldwide.
It was no coincidence that Turin was the first city ever to be recognised as "World Design Capital" in 2008 by the International Council of Societies of Industrial Design.
Automotive design was born here in Torino, home to designers who have made the history of the automobile like Pininfarina, Giugiaro and Bertone.
The "made in Torino and Piemonte" label also refers to transportation, industrial graphic, interior design, but also to fashion, a sector in which the city is recovering its historic productive vocation.
A number of companies and designers in the region have made a key contribution: from fabrics to sportswear, from furniture to bathroom taps and household goods, from jewellery to food design and construction. For example, companies like Superga, Robe di Kappa (a world leader in sports fashion), Aurora (a pen and ballpoint pen manufacturer) and Alessi, a company that produces household goods, are all based in Piemonte. Likewise, Brooksfield, Merit Cup, Cotton Belt and Marlboro Classics, to mention just a few, are companies with a worldwide reputation, but perhaps not everyone knows that their brands are the work of Piedmontese designers.