Outdoor sports
---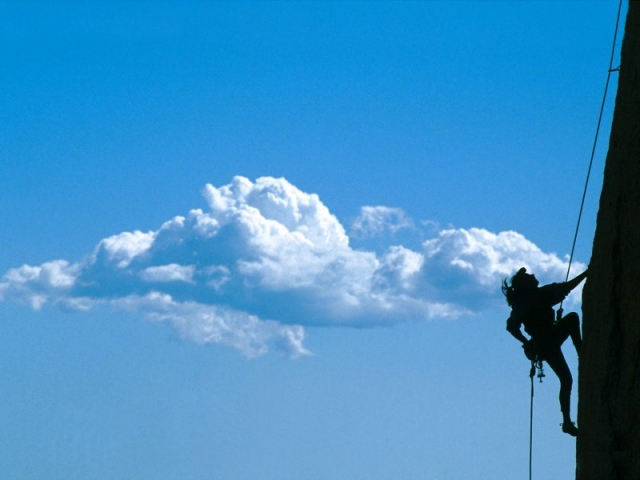 Generations of mountain dwellers who grew up in the Monviso valleys have seen a steady increase in the number of mountaineers climbing up to places deemed inaccessible by Virgilio, Dante and even Geoffrey Chaucer in The Canterbury Tales.
Piemonte has Alpine peaks over 4,000 meters high, splendid riverside paths, trails immersed in nature and a system of parks and natural reserves that covers a surface area of 160,000 hectares.
The range of activity is well-rounded, and includes horseback riding, free climbing, daily excursions and hiking. There are approximately 60 stops in Piemonte of the "Grande Traversata delle Alpi",
the grand Alpine trail across eight European countries, offering adventure, splendid landscapes and contact with local culture. Piemonte is also the land of cyclists.
Climbing: In Piemonte, the new sport of climbing started becoming very popular during the '70s and since then the number of equipped routes in every mountainous area has grown. The selection is formidable with regards to development, difficulty and morphological characteristics in a terrain that is alternately plated and dihedral, with fissures and precipices. It is a festival of worked limestone, rough quartz, polished serpentinite, and solid gneiss. Recommended sites include Mongioie in Tanaro valley, Vallone di Bourcet in Chisone valley, Vallone di Forzo in Orco valley and Mottarone in Verbano.
Cycling: In Piemonte and in particular in the provinces of Cuneo, Biella, Asti and Alessandria, the history of cycling was made by rudimentary bicycles, white roads and real pioneers, unforgettable protagonists of Italian and international cycling.
Piemonte is the home of many important athletes of the past: Giovanni Gerbi, also known as "Asti's red devil", Costante Girardengo, the first "campionissimo", and Fausto Coppi, a all-time legend. And on the legendary mountains of these great champions, every year thousands of cycling lovers come to see Giro d'Italia and Tour de France. For this reason, the world "on two wheels" feels at home in Piemonte. Here you can find a wide range of routes, for road and mountain bike, at all levels, in every type of environment and with top quality of services such as bike hotels, bike rentals and guides.
(Champions' slopes) and "Le vie alpine del Giro d'Italia" (The Alpine trails of Giro d'Italia), with the possibility of trying chrono-tests, and the legendary Colle delle Finestre which links the Susa Valley with the Chisone Valley by crossing mountain passes full of history and surrounded by great panoramas.
The offers range from itineraries in Torino with its 200 kilometres of cycle tracks, Savoy Palaces, Canavese castles, and river Po parks, to the blooming lake shores, the hills of Asti and Langhe with their villages and typical food and wines, the Wine and Cheese Trails, the Francigena route from Ivrea to Pavia, the 250 kilometres of mapped trails in the province of Biella and the motorcycle trial and mountain bike courses in Valsesia.
Situated on Torino's Olympic Mountains, Alpi Bike Resort is dedicated to mountain bike lovers with routes, events and specific services for Freeride, Downhill and North Shore trails served by modern lifting systems, Bike and Skill Parks, dirt areas, mountain bike schools and a Junior Park. In summer in the province of Cuneo, Prato Bike Land turns ski slopes into the reign of bike lovers with the use of ski lifts, and it is the only one equipped with night lighting.
Those interested in the history of cycling can visit Museo dei Campionissimi (Museum of great champions) in Novi Ligure, and in Castellania (province of Alessandria) the home where Fausto Coppi, great Gino Bartali's rival in the post war period, was born and which has now been transformed into a museum.