Golf
---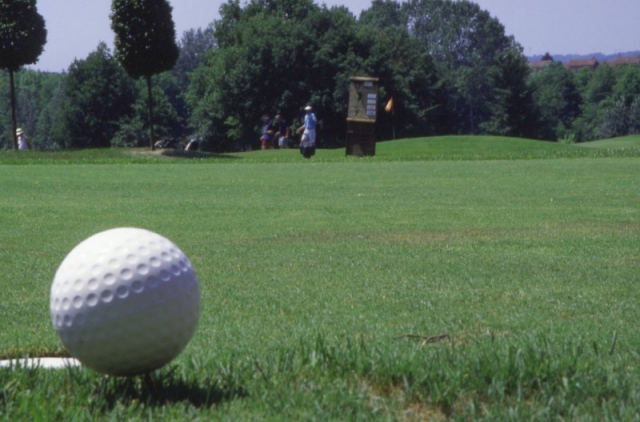 Playing golf in Piemonte means playing in a wide range of landscapes. From the Olympic Mountains to Langhe, from Lake Maggiore to Torino, Novara, Alessandria and Asti, with over 40 top level clubs, including four out of the best ten ranking in Italy: Le Betulle in Biella, Castelconturbia in Novara, Golf Torino and Royal Park & Country Club in Torino.
With 9, 18, 27 and 36 holes, the most beautiful greens are set in incredible landscapes, such as Barolo and Asti Spumante vineyards, Cuneo and Biella mountains, Lake Maggiore or the millenary abbey Sacra di San Michele.
Golf courses are also to be found not far away from the charm of Venaria Reale Palace, the most refined Savoy residence, or from the exciting atmosphere of Sestriere which, at a height of 2000 metres, is one of the highest in Europe and where a cutting-edge indoor golf facility is available in winter, with 10 positions and a sophisticated simulator. In the list drawn up by the prestigious English magazine Golf Monthly on the best courses in Continental Europe, the Piedmontese golf clubs of Biella and Castelconturbia rank seventh and fifteenth, thus confirming, alongside the international successes of Piedmontese professional players, the leadership of Piemonte in the Italian golf scene.
From Piemonte are brothers Francesco and Edoardo Molinari, as well as Emanuele Canonica. An important recognition of the region's prestige was the choice of Circolo Golf Torino and Royal Park I Roveri for the last BMW Italian Open 2009 which took place last May in the former Savoy hunt reserve, La Mandria park, a UNESCO World Heritage site and considered one of the most beautiful courses in Italy. Fifteen golf courses also offer "stay and play" holidays in small and medium-sized hotels, some situated in ancient villas or restructured farmhouses, where excellent Piedmontese cuisine is served.