Asti & surroundings
---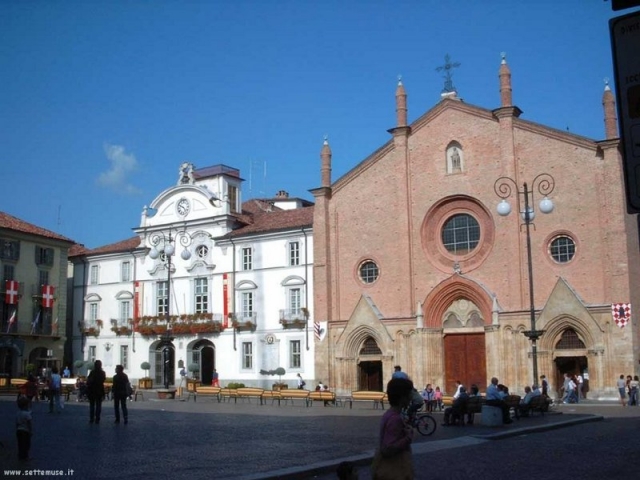 The rolling hills of Asti are studded with towns, castles and bell towers.
The multi-colour vineyards stretching for miles offer marvellous views that changes throughout the year with seasonal shades and tones.
Other produce of this internationally famed wine land include white truffles, red and yellow bell peppers, and crunchy white cardoons.
Wines and typical ingredients are skillfully combined in traditional cuisine and blended with the flavours of local dishes: such as finely chopped raw veal, rabbit pâté, risotto cooked in Barbera wine, bagna caoda (a hot anchovy-based sauce in which cooked and raw vegetables are dipped), bollito reale (a selection of mixed boiled meats), and of course desserts, like amaretti almond biscuits from Mombaruzzo.
Wining and dining combines nicely with tours to the castles of Piea and San Martino Alfieri, with its splendid 19th century building, and the towns of Castell'Alfero, Montiglio, and Costigliole, which was once residence of the Countess of Castiglione and is now home to an International Italian Cookery School.
The Past Art and Trade Museum at Cisterna features craft workshop dioramas and features activities which are no longer practiced.