UNSSC
---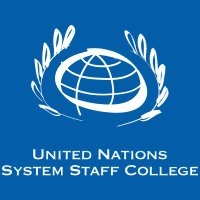 The Mission on the Staff College is to:
- strengthen inter-agency collaboration within the UN system;
- promote a cohesive management culture across the UN;
- support continuous learning and staff development in the UN system
- foster strategic leadership within the UN system.
Based in Torino, Italy, the UN System Staff College (UNSSC) has been running courses and delivering learning initiatives to United Nations personnel for more than a decade, reaching on average 7,000 beneficiaries across the globe each year. Through its programmes and services, the UNSSC can assist UN organizations and their staff to develop the skills and competencies needed to meet the global challenges faced by the UN.
Created by the General Assembly to improve the UN system's effectiveness, the UNSSC is in the unique position to act as an agent of change and innovation from within the system itself by helping to build a more effective and responsive team of leaders and a more cohesive management culture. By learning as one and by sharing knowledge, UN staff become better equipped to deliver as one unified and coherent system, rather than as a fragmented body of institutions with different mandates.
To this end, the UNSSC offers a wide range of learning and training opportunities for UN organizations, including:
- residential workshops, seminars and training courses
- distance learning initiatives
- E-learning and research in lessons learned and good practice
- awareness-raising projects
- advisory services
- coaching and mentoring services
- tailor-made projects and technical support
- publications
Website: www.unssc.org