Cheese
---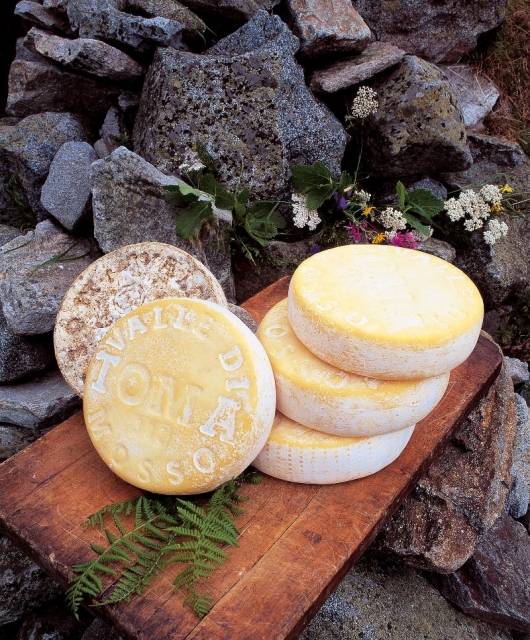 The dairy sector in Piemonte offers a host of high quality products, as borne out by the existence of 9 products with DOP (Protected Appellation of Origin) status.
These include flavoursome Gorgonzola and Taleggio, nourishing Grana Padano, and Castelmagno, the most noble of cheeses, a time-honoured crumbly cheese of outstanding quality produced in very small quantities. As well as Toma Piemonte, Raschera, Bra, Murazzano, and Robiola di Roccaverano: just a few examples of the vast galaxy of Piedmont's dairy specialities, produced according to centuries' old methods, often directly in the Alpine pastures which nestle among the peaks.
Every year in Piedmont between 900,000 and 1.000,000 quintals of cheese are produced among which: 975,000 kg of Toma Piemont; 735,000 kg of Bra; 836,00 KG of Raschera; 227,000 kg of Castelmagno; 16,000 kg of Murazzano Cheese and 110,000 kg of Roccaverano Robiola. Gorgonzola alone accounts for about 1/3 of the total production. And this is only the tip of the iceberg, there is also a huge underground world of cheese, found in artisan micro-productions, small farms in the country and on the mountains and tiny laboratories.