Automotive & sustainable mobility
---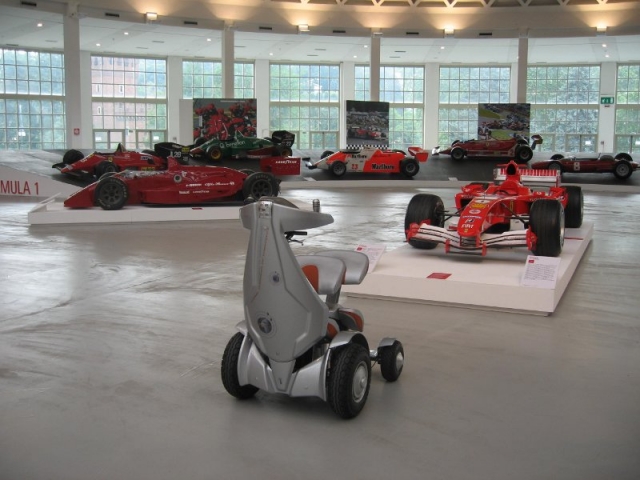 Piemonte and its capital city Torino, birthplace of Fiat, now FCA after the merging with Chrysler, are the core of the national automotive industry and of the European car and mobility technology. Piemonte is today also the heart of sustainable mobility, info-mobility and innovative manufacturing. This role is further internationally recognised because the green cutting-edge technologies and engines created by FCA and its Piedmontese suppliers are used also on Chrysler vehicles to guarantee a strong competitive advantage in comparison with other producers.
The region's automotive industry gathers around 700 companies and about than 55.000 employees. It can offer business and competence, from the concept of the vehicle till its final delivery: project planning, prototyping, styling, robotics and automation, components and mass production, industrialisation of the product and test driving.
474% of the Torino-Piemonte automotive enterprises invest in R&D and are responsible for more than 50% of the European patents granted to inventors in Piemonte. The Fiat Research Centre (FRC) is where more than 900 engineers and researchers carry the sector forward.
More than 100 million vehicles in the world were designed here. To name but a few names well known internationally: Fiat, Comau, Giugiaro, Pininfarina, Iveco.
Sustainable mobility is the new frontier of the sector. Many famous style studios, design firms, and designers work in Torino and in Piemonte. These world renowned companies and professionals have shifted the attention from a pure style research mindset, to the focus of designing parts and supplies and vehicles equipped with the most advanced materials, telematics and advanced info-mobility connective systems. It is from this approach that new different families of vehicles destined to an exclusive urban use are born: an innovative generation of smaller and more agile vehicles will replace big SUV's or off-road vehicle to go shopping downtown.
In this context, the engineers' role is essential. They are eager to adopt new materials and production processes that guarantee the creation of lighter, recyclable, non-pollutant and more economical, eco-friendly, sustainable vehicles that are not only good for the environment, but affordable for everyone.
In Torino and Piemonte, the procedural and technological know-how of Fiat Power Train (FPT) and General Motor Global Propulsion System, with the contribution of the research and development centers of suppliers, the University and the Polytechnic of Torino, are engaged and dedicated to the development of the future world engines such as: the new generation of diesel engines, to reduce emissions by downsizing the engine mass and weight, while increasing the overall engine performance; evolved electronic systems, to manage and control the engines' activities and performance; hybrid engines, to reduce fuel consumption and to begin promoting among the public the circulation of vehicles that are not dependent only from endothermic engines and to open up the path towards future electric vehicles.