Arts & Culture
---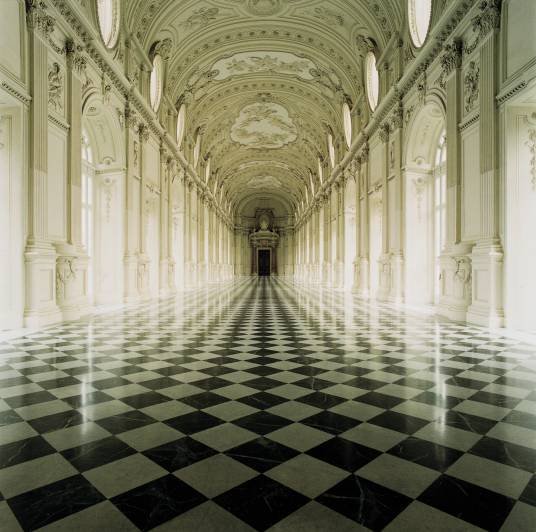 Thousands of years of history form a treasure trove of artistic and architectonic heritage spanning from Roman times - in Torino, Rome's Augusta Taurinorum, and throughout the region - to la Belle Époque.
The most precious treasures of Piemonte are those from the Baroque era: the palaces of the Savoy capital, the churches, the residences and the piazzas designed by Filippo Juvarra, Guarino Guarini, Ascanio Vitozzi and Carlo di Castellamonte, from Palazzo Carignano to the Basilica of Superga.
Indeed, the entire region is studded with seventeenth-century jewels. Splendid examples of Baroque architecture are the Royal Palaces, dubbed the "Crown of Delights," and include the Reggia di Venaria, the Palazzina di Stupinigi, the Royal Palace, the Castles of Moncalieri and Racconigi: these summer residences and hunting lodges, exceptional examples of pomp and wealth, were inscribed as UNESCO World Heritage Sites in 1997.
UNESCO awarded this same designation for architectural value to the seven Sacri Monti ("Sacred Mountains") of Piemonte, which still today are major pilgrimage destinations.
Sacra di San Michele is one of the religious monuments that best symbolises Piemonte. A Romanic complex of exceptional architectonic importance, built between 983 and 987, it contains important holy and lay images, frescoed on its walls or sculpted into capitals, pillars and portals. And then there is the Sanctuary of Vicoforte in Cuneo, with the largest elliptical cupola in Europe.
The architectonic heritage is supported by a rich system of museums: centuries passed under the reign of the Maison de Savoie have endowed the land with unique collections and masterpieces.
The Egyptian Museum of Torino, which has recently been renovated, is the second most important Egyptian museum in the world after Cairo Museum.
If one of the pride and joys of the region is its history, the same can be said of its Contemporary heritage. Torino has a highly active network of private galleries, the Civic Gallery of Modern and Contemporary Art (the GAM), the Fondazione Merz and the Fondazione Sandretto Re Rebaudengo per l'Arte. Rivoli Castle is home to the Museum of Contemporary Art, and Biella has the Cittadellarte-Fondazione Pistoletto.
Attention is paid to art and to cinema: Torino has transformed the building that is the symbol of the city, the Mole Antonelliana, into the unique National Cinema Museum, one of a kind in the world. The cultural offering in Piemonte also includes events ranging from music - classical, contemporary and avant-garde music, jazz and ethnic sounds, as well as the prolific electronic music scene – to theatre, ballet and cinema.
Many festivals take place at locations of exceptional architectural or natural beauty, like historic piazzas and courtyards, abbeys and churches, castles, fortresses or the parks of stately homes.
Piemonte hosts highly popular, internationally famous events, like Artissima, the Triennale, the International Book Fair, the Torino Film Festival and the Alba International Film Festival.