Hydroaid
---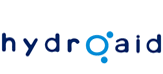 Hydroaid is an officially recognized non-profit association born in 2001, whose aim is to transfer knowledge about sustainable technologies and methods in water resource management, in particular for the developing countries.
The association organizes training, specialized courses, capacity building programmes, projects for officials, experts, engineers, managers, researchers from emerging and developing countries.
Hydroaid coordinates its activities with the local governments and is supported by the Italian Ministry of Foreign Affairs Cooperation and Development, partners and donors, as Piedmont Region, the Municipality of Torino, the Province of Torino, Universities, SMAT, Foundations, Torino Chamber of commerce.
Website: www.hydroaid.it